Phoenician Imperium



Name

Phoenician Imperium Naval Force

Leader

High Admiral Baal Zephon

Active Ships

100

Location

Real World Lebanon and Syria (Just north of Israel)

Capital

Byblos

Alignment

Neutral Good

Motto

audaces fortuna iuvat (Fortune favours the bold)

Size

196,597 sq km

Population

47,540,502

Languages

Latin, English, Arabic and Greek
We are the Phoenician Imperium Naval Fleet, in service of the Phoenician Imperium. We are one of the longest running navies in the world, dating back to when we attempted to invade Alcamenes's Sparta in 751 BC. For the last 2263 years we have remained a small nation with a minor fleet. However, after the events of World War 2, our naval and military forces were ramped up by the tenfold. Now, 70 years later, we have emerged as a possible major world power.
High Admiral Baal Zephon: Born to a proud family with a rich naval lineage, Baal is the grandson of the great Hannibal Zephon who lead the assault on Mousillini to counter the worsening state on the western front. He was recruited into the Navy at seventeen. He quickly rose through the ranks and in ten years, he became the High Admiral of Phoenicia. Played by Stuffn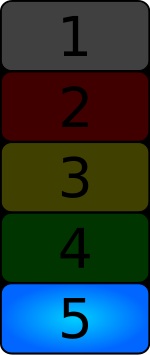 Diplomacy
Edit
- United Republic of North America Naval Command
- KISN
- None
- None
1. No attack on foreign navies can be issued unless three admirals give it the green light.
2. Nuclear weapons will only be allowed whilst in Defcon 1 and have to be given permission to launch by the High Admiral and three other Admirals.
3. Defcon level can only be raised should the High Admiral feel it is necessary or if three admirals all agree it is necessary.
4. Finally, Chemical and Biological weapons are strictly illegal.
How To Join
Edit
Answer the fill out the following:
1. What is your GC?
2. What can you do for Phoenicia?
3. An RP Name
4. How many ships do you have in your drydock?
All Phoenician ships will be given the prefix PINF.
Coastal Defences
Edit